Sunday, Dec. 16: ART and ARCHITECTURE TOUR of JACMEL.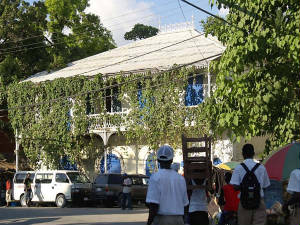 Jacmel French colonial architecture
This is another full-day tour scheduled the day after the Summit. You will leave by bus from designated hotels at 8:00 a.m.

Jacmel is the "art capital of Haiti."; It is a colorful and quaint town situated 80 kilometers south of Port-au-Prince, facing the Caribbean Sea. In the 19th century, Jacmel was a booming coffee port, as many standing warehouses can attest. It is one of the more prosperous parts of Haiti and is the only place in the country that boasts electric power 24 hours a day, most of the time.

You will see the city's New Orleans style houses dating from the 19th century (such as Simon Bolivar's private home) , the Iron Market (imported from Belgium), the Cathedral, etc.

A Creole lunch will be served at a restaurant, and you will have time for shopping, visiting the art galleries, and swimming at one of the choice beaches along the coast.

At 2:30 p.m. you will board the bus back to Port-au-Prince and the hotels.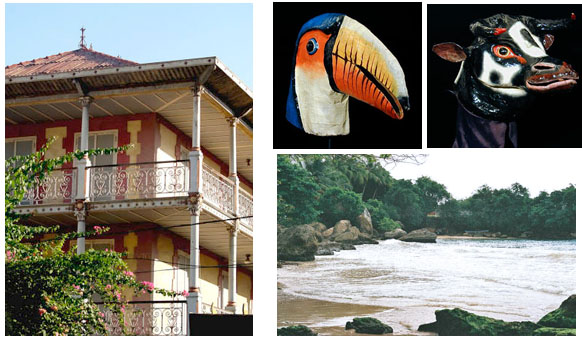 Jacmel Architecture, art and natural unspoiled beaches.
Cost: US$ 85.00 per person (Minimum 8 participants.)