HOTELS
Book rooms for ALL hotels below only through the Registration Form on this web site for proper follow-up of Transportation and Shuttle service.

Package rates are listed on the Registration Form and include transportation to-and-from the airport and all official conference activities, breakfast, tax, service, and energy surcharge.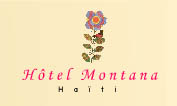 click here for the Montana Hotel website
Hotel Montana is perhaps Haiti's finest. It is the site of many international affairs and is a favorite of visiting dignitaries. It is the Summit's official hotel and the location of all conference activities except the Presidential Gala.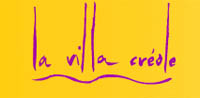 Click here for the Villa Creole website
Villa Creole is another of Haiti's best-known hotels with an International reputation for great service. Conveniently located minutes away from the best restaurants and art galleries of Petion-Ville.
Click here for the Kinam Hotel website
Kinam Hotel is a remodeled Victorian Gingerbread-style mansion in the center square of Petion-Ville's Old Town walking minutes from most shops, galleries and best restaurants.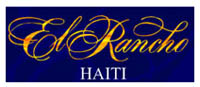 Click here for the El Rancho website
The El Rancho Hotel, sporting a casino, has been a favorite in Haiti for many years. Like the Montana, it hosts many international events.